2013 ADO Calendar and National Playoff Dates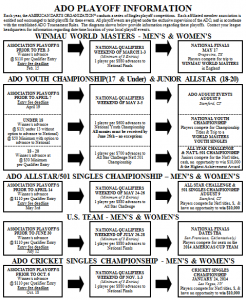 The 2013 ADO Tournament Calendar has been loaded to the website. More tournaments will be loaded as the office receives the information.
The dates for the 2013 ADO Playoffs have also been loaded. Please click the image to the left to view the PDF document.